Artist Aya Ogasawara supports Artist Relief during COVID-19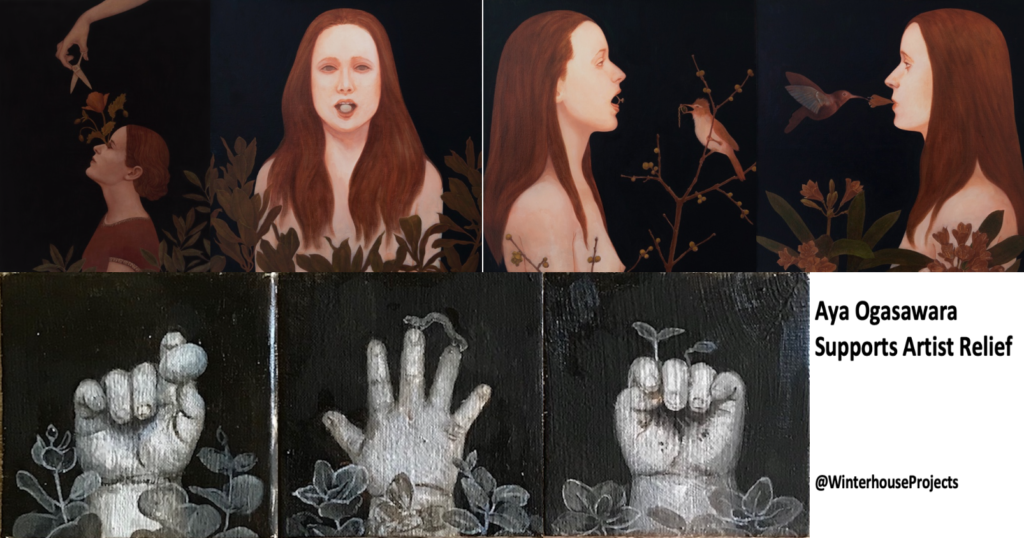 Artist Aya Ogasawara, in an act of solidarity with fellow artists who have lost their livelihoods during this pandemic, is donating four recent works and painting three new pieces, to be sold through her gallery, Winterhouse Projects. Proceeds from these sales will go to Artists Relief (artistrelief.org, @artistrelief), an emergency initiative to offer financial and informational resources to artists across the United States at this time.
Artist Relief will distribute grants to artists facing dire financial emergencies due to COVID-19; serve as an ongoing informational resource; and co-launch the COVID-19 Impact Survey for Artists and Creative Workers, designed by Americans for the Arts, to better identify and address the needs of artists.
Proceeds will be donated from the selling of the below paintings:
We have priced these works especially for immediate sale for the benefit of Artist Relief.
Please email us at info@winterhouseprojects.com for more info.
Her Pruning (see details on works page)
Originally $5000, suggested price $2500
Her Process 1, 2, 3 (see details on works page)
Originally $2500 per painting, suggested price $1000 for one or $2500 for all three
Her Hatching (in progress) – $1000
Her Measurement (in progress) – $1000
Her Sprouting (in progress) – $1000
For additional donations please use this link: https://www.unitedstatesartists.org/artistrelief/
Click to see paintings